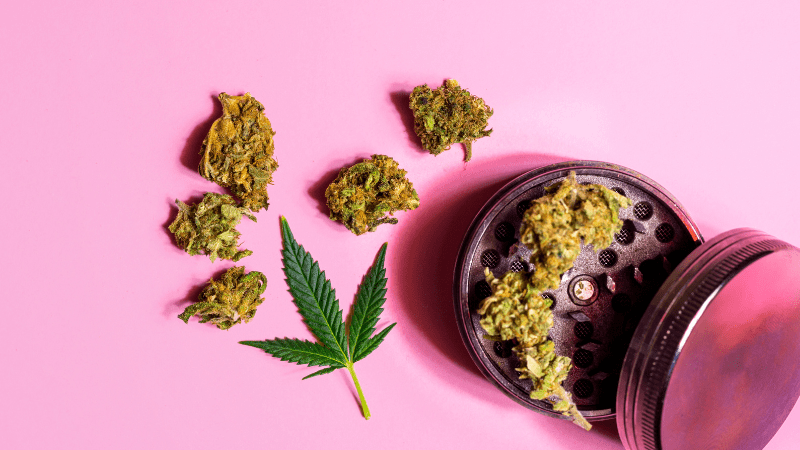 If you're someone who partakes in cannabis culture, you know that high-quality weed can produce a pretty potent smell. While this aroma is part of the product's appeal, it can also give away your habits so it's better to get rid of the smell as quickly as possible. 
Fortunately, there are tons of different ways to eliminate weed smell. However, the best offense is an excellent defense. Basically, by planning ahead and taking some preventative steps, you can avoid the smell altogether. 
There are three primary ways to get rid of weed smell – mask it, seal it, or prevent it. Let's break down 4 ways to get rid of weed smell and how well they work. 
Prevent the Smell By Smoking in Well-Ventilated Areas
If cannabis smoke lingers, it will absorb into your clothes and hair, making you smell for hours afterward. So, the best way to avoid these odors entirely is to remove as much smoke as possible while you smoke. Indulging outside is an excellent choice, but you can also smoke next to a vent or a window if you're inside. 
Overall, you want to try and capture or remove all of the smoke coming from your bong or joint. Keep the lit end next to a vent and avoid using it for too long, so the smoke doesn't billow. 
Use Air Fresheners to Mask the Scent
There are tons of air fresheners around, but many of them just add different smells to whatever is already in the air. Brands like Febreze help trap odors, so they don't linger, so we recommend using these products instead. 
As with smoking next to a vent or a window, the best option is to use air fresheners while smoking. This way, you can mask the smell immediately and not let it linger for too long. 
Seal Your Cannabis When Storing It
Cannabis odors don't just come from smoke. Your stash can also produce intense aromas if you don't seal it correctly. Not only that, but too much air can dry out your buds or invite mold. 
Always keep your cannabis in airtight containers and store them away from direct sunlight. Zipper bags don't work very well, so use something like a mason jar or sealed container instead. 
Keep Your Use Area Clean
Over time, cannabis smoke will settle onto virtually every surface, such as carpets, furniture, and old clothing. By cleaning your house regularly and focusing on your use area, you can eliminate these odors before they collect and create a smell that won't go away with air fresheners. 
Get Your Cannabis From Foothill Wellness
Removing the weed smell from a location can make it much easier for you to indulge without worry. You should also buy the best cannabis from health-conscious sellers like us. Browse our selection online and place an order today!