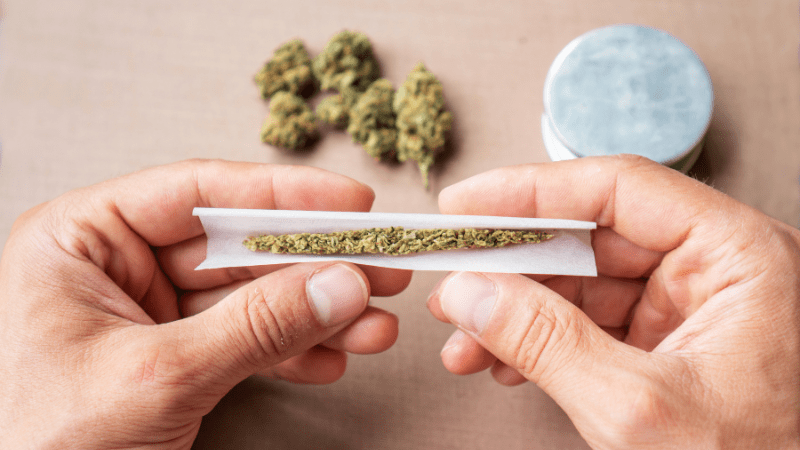 If you're a smoker, chances are you buy pre-rolled cigarettes, complete with their own filters and extra ingredients. While you can roll your own tobacco cigs, the practice is pretty uncommon.
On the flip side of things, cannabis users typically like to roll their own joints. Since individuals buy flowers and grind them, it makes more sense to roll a joint at home instead of buying one pre-rolled. 
That said, as cannabis use becomes more widespread, pre-rolled joints are becoming more prevalent and convenient. So, let's break down the differences and advantages of each option. Here's what you need to know about pre-rolls vs. tolling your own joints: pros and cons.
Convenience
More than anything, pre-rolled joints are far easier to smoke than ones you roll yourself. Overall, it takes time to grind and process the weed, plus rolling is something of an art form. While anyone can master rolling a joint, there's a bit of a learning curve. 
Another advantage of pre-rolls is that they work for on-the-go use. For example, if you're going to an event or heading to a friend's house, you might not be able to roll a joint on the way or at your destination. 
Winner: Pre-Rolls
Quality and Customization
A big reason why people like rolling their own joints is that they have complete control over what (and how much) goes into their roll. While pre-made rolling strips limit the quantity of one's cannabis, that has never stopped enterprising individuals. 
As long as you have decent rolling papers, you can make a joint as big or small as you like. This practice invites a ton of creative energy, so people often feel compelled to see what kind of joints they can make. 
Finally, rolling your own joint means you know what's in it, and you can experiment with different strains or products. 
Winner: Rolling Your Own
Cost
One benefit of marijuana legalization is that cannabis has never been cheaper or more accessible. However, the costs add up, particularly if you smoke regularly or daily. No matter what, rolling your own joints will cost a lot less than buying pre-rolls. So, if you're trying to save money or just can't justify the extra price, it doesn't make sense to buy pre-rolled joints. 
Winner: Rolling Your Own
Overall, as cannabis use becomes more mainstream, we imagine a lot of dispensaries will sell pre-rolls as demand increases. However, for the time being, rolling your own joint offers some significant benefits, so we don't see the practice dying off anytime soon. 
Get Your Cannabis From Foothill Wellness
Whether you prefer to roll your own or buy a pre-rolled joint, you need to make sure you have the best product. Browse our selection online and see why our cannabis is the best!