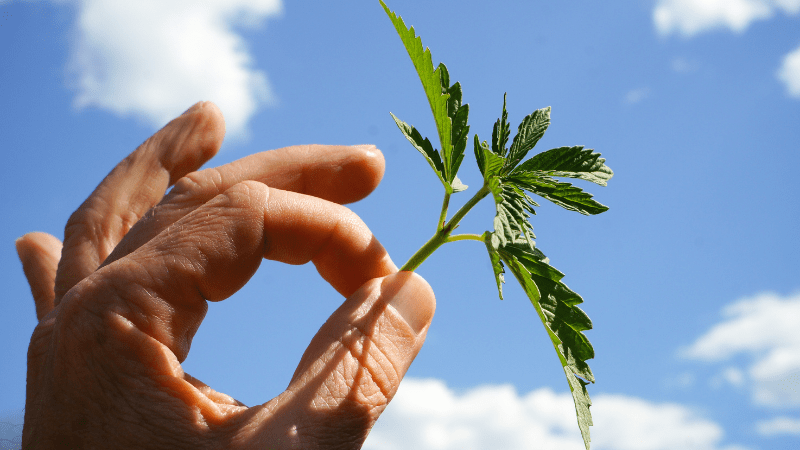 These days, it's almost impossible to avoid the looming specter of climate change. As a result, many people are trying to limit their waste and consumption levels in an effort to mitigate the worst effects. 
As a cannabis user, you should already be familiar with the concept of "going green." Because cannabis is a plant, many users are intimately aware of how climate change affects crops and yields. Basically, if the climate changes too much, it'll be harder to score some premium cannabis. 
So, if you're interested in being more sustainable with your cannabis usage, here are some ways to be a sustainable cannabis user. 
Buy Eco-Friendly Products
As you already know, smoking or ingesting cannabis requires various paraphernalia. Examples can include vape pens, bongs, grinders, and more. If you smoke joints, you may buy filters to help remove various harmful or harsh elements within the smoke. 
Unfortunately, not all of these products are produced sustainably, with some items being worse for the environment than others. For example, vape pens create more wastes, while glass bongs are much safer for the planet. 
Use Green-Friendly Cleaning Supplies
Ideally, you'll clean your bong and grinder regularly. Not only does cleaning these items keep them in good condition, but it removes a lot of residue and debris that could wind up in your lungs. 
Although you may be tempted to use maximum-strength cleaners, it's better to go green and use natural-based products instead. Not only can you limit your consumption of harmful elements, but you can eliminate the danger of inhaling trace amounts of them when smoking. 
Recycle Whenever Possible
If you use a vape pen, you know that it uses batteries. However, once the batteries are spent, don't just toss them into a landfill. Many companies are now recycling these products because we're consuming them too fast. 
You should also look into recycling or donating other cannabis paraphernalia whenever possible. Glass is an easy option, but you can also recycle other elements too. 
Look for Eco-Friendly Dispensaries
As a cannabis consumer, there's only so many ways to limit your impact on the environment. However, you can make conscious decisions to buy your cannabis from green companies focused as much on sustainability as you are. 
If you're not sure about your dispensary's practices, ask the company about how it manufactures and grows its products. If the dispensary isn't forthcoming with this information, it could be hiding some undesirable practices. 
Get Your Cannabis From Foothill Wellness
Sustainability is only possible when we all work together toward a common goal. While these steps may seem small, they can make a big impact over time. We're committed being green, and we offer a wide selection of cannabis strains for your needs.