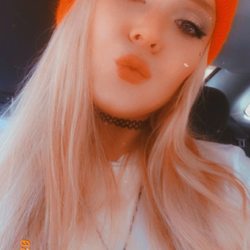 This is my favorite dispensary. Not only do they have good deals on good flower, the service here is PHENOMENAL! Every time I go in, I am met with the most uplifting attitude from everyone from security guard to budtender. Not only are they just super nice, every budtender I have had has also been knowledgeable and gives a lot of good insight to what I may be looking for.
One budtender I have to pleasure of seeing often is Hunter. She is the SWEETEST human alive. Not only does she take her time with helping me find the right strain for the week, she also is just so friendly and personable. When it was my moms birthday, she took extra time with me to help me find some cute presents AND she gave me some stickers and lanyards for her just because!
Hunter, I hope you see this, because you literally make my day every time I come in. Thank you for always keeping me informed and just being the nicest person ever.