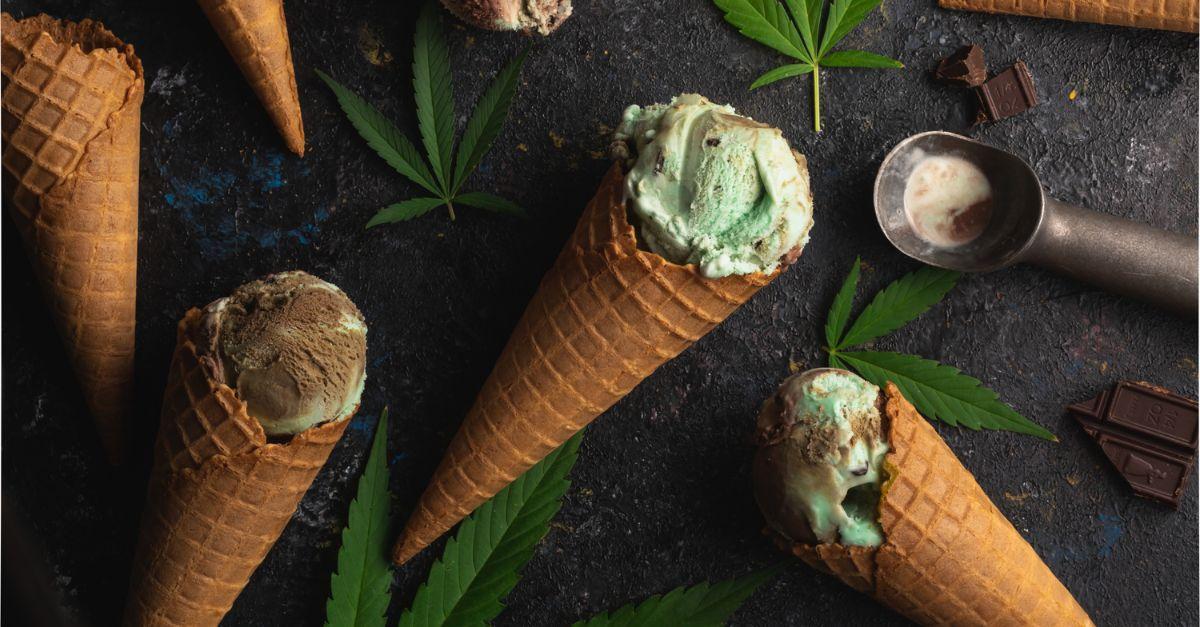 Cannabis Recipe Spotlight: Cannabis Ice Cream
Whether it's hot outside or you're just looking for a fresh and tasty treat, nothing beats a big bowl of ice cream. However, while store-bought varieties are always delicious, nothing compares to the ice cream you can make at home. Even better, you can add cannabis to the mix for a dessert that's both decadent and makes you feel good.
Don't worry if you've never made ice cream before – it doesn't require much equipment and once you learn how to do it, you'll start making ice cream much more often (cannabis-infused or otherwise).
What You'll Need to Make Cannabis Ice Cream
First and foremost, you'll need to make either cannabis-infused butter or whipped cream. Butter is the most common option and the easiest to make, but whipped cream can work better for ice cream recipes.
In both cases, you have to decarboxylate the cannabis by heating it in the oven for 30 to 40 minutes at 220 to 245 degrees Fahrenheit. Doing this releases the THC from it, so skipping this step means you won't feel anything.
Once the cannabis flower is decarboxylated, you can mix it with melted butter and let it re-harden. For the whipped cream, add the cannabis to a saucepan with heavy cream and simmer between 45 minutes to two hours, depending on how much cream you're using. Then strain the mixture into a mason jar or similar container.
Other than cannabutter or cannabis whipped cream, you'll also need a whisk (preferably electric) and a large mixing bowl. As far as other ingredients, you'll need:
1 can of sweetened condensed milk
1 tsp vanilla extract
0.25 tsp salt
2 cups whipped cream (or 16 ounces of cream and 2 tbsp of cannabutter)
Cocoa powder or other flavors (optional)
How to Make Cannabis Ice Cream
First, use a whisk to mix the vanilla extract, condensed milk, salt, and any flavors you're trying to add to your ice cream (i.e., cocoa powder).
Next, use an electric whisk to stir the whipped cream (or heavy cream with cannabutter inside) until peaks form.
Take a spatula and fold half of the whipped cream into the condensed milk mixture, then pour everything into the bowl with the rest of the whipped cream. Blend all the ingredients well with a whisk, then freeze overnight. Try to use an airtight container if possible.
Tips and Tricks for Making Cannabis Ice Cream
Learning how to decarboxylate your cannabis will yield better results for any edibles, including ice cream. We recommend doing a practice run, so you know what to expect.

Another tip is that the more you aerate your whipped cream mixture, the smoother and creamier the ice cream. If you remove most of the air, you'll wind up with a gelato-like consistency.
Get Your THC-Heavy Cannabis From Foothill Wellness
The first step to making cannabis-infused ice cream or any other edible is to buy high-quality cannabis. Fortunately, Foothill Wellness has you covered with a wide range of strains to suit your preferences. Contact us today to place your order!