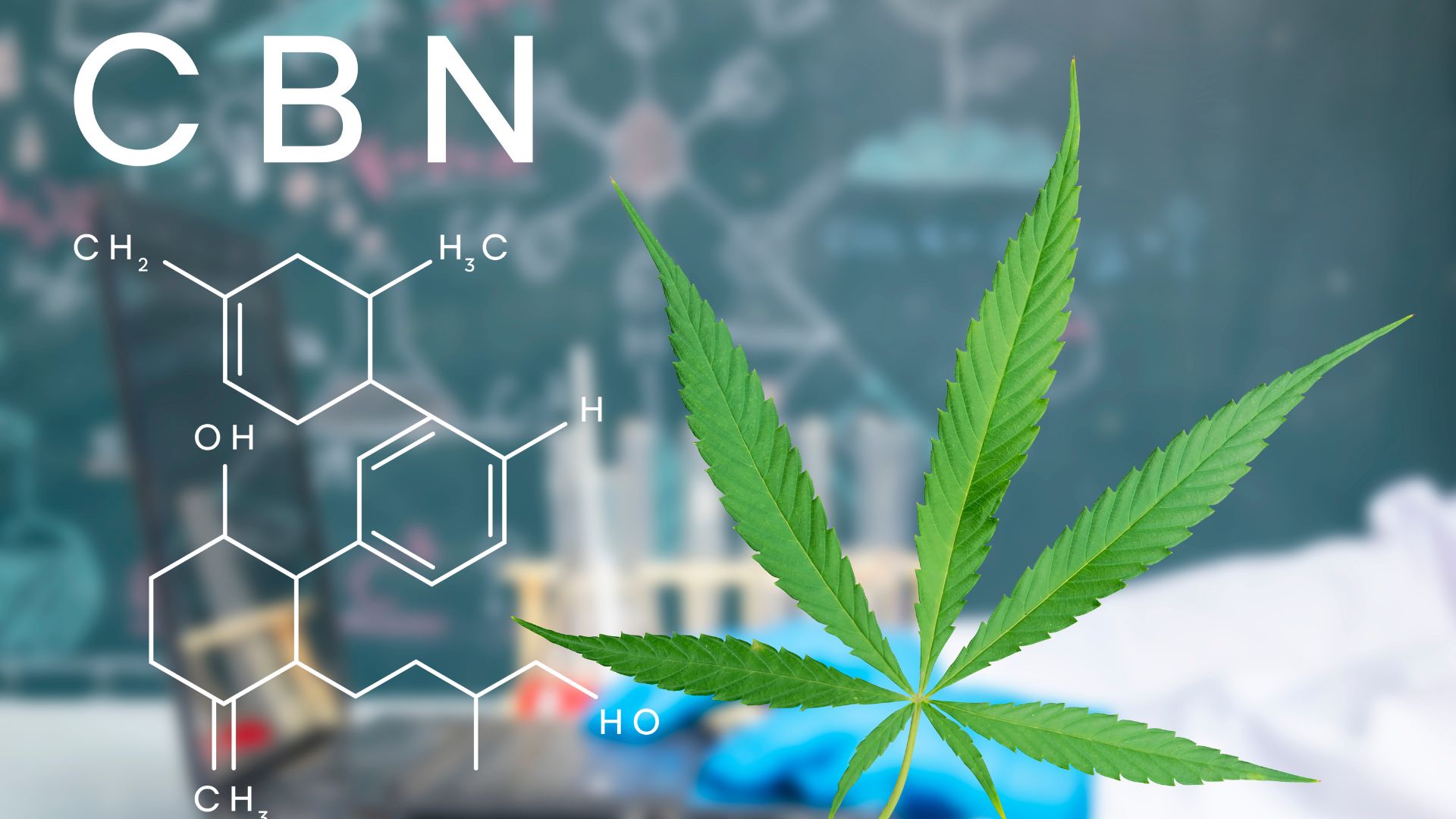 CCBN: A Natural Sleep Remedy

When it comes to cannabis-derived products, CBD and THC are the most well-known ingredients. However, a new cannabinoid is sweeping the market thanks to its ability to help you sleep. Cannabinol (CBN) is being touted as a natural sleep aid, but does it work, and how well? Here's what you need to know about CBN as a natural sleep remedy.
What is CBN?
Cannabinol, or CBN, is technically a weaker version of THC. While CBD is a separate cannabinoid, CBN is the byproduct of aged THC or THC that has been broken down artificially. Typically, the process exposes the cannabinoid to heat and CO2 to create CBN.

The result is about 25 percent as effective as regular THC, so it does have a mild psychoactive element. However, it won't make you "high" as THC does. That said, cannabinoids can affect everyone differently, so taking small doses at first is imperative to acclimate to these effects.
How Does CBN Help With Sleep?
The primary way that CBN helps you sleep is that it can trigger drowsiness and relaxation. However, the source of cannabinol can also impact the potency of these effects and how long they last in the body.

For example, Indica strains of cannabis are known to make you shut down and feel drowsy. So, cannabinol created from Indica-dominant plants would have a similar effect. Again, the potency of CBN is about a quarter of THC, so you wouldn't feel as sleepy as if you ingested regular cannabis.

Currently, no large-scale or long-term studies are available to show the science behind why CBN can help you fall asleep. However, there is anecdotal evidence from users who report that cannabinol is a fantastic sleep aid.
How to Utilize CBN for Sleep Effectively
Before taking any supplement, it's imperative to know where it came from and what's actually inside. Unfortunately, the cannabis industry is unregulated, so some brands are trying to take advantage of the hype and use terms like CBN to get people to buy, even though the product has no cannabinol.
Another point to consider is that natural elements like CBN affect everyone differently. As with all cannabinoids, CBN interacts with your body's endocannabinoid system (ECS). If your ECS works perfectly, taking a CBN supplement may not affect you much.
However, if your ECS is having problems (i.e., you have insomnia), a supplement could help trigger sleep and help you stay asleep longer. Overall, it's best to start with small doses and gradually increase the amount as you get used to the effects.
Finally, CBN and other cannabis supplements are best used over long periods. Taking one CBN tincture may not yield impressive effects. However, if you take CBD for several weeks, you may notice a better sleep schedule. Overall, give the supplement time to interact with your body before deciding whether it's right for you.
Get High-Quality CBN Products From Foothill Wellness
Because CBN is slightly psychoactive, it's usually only available in areas that sell recreational marijuana. Fortunately, Foothill Wellness has the best CBN products, and we verify our sources so you can feel confident that you're getting what you pay for. Browse our selection of CBN supplements and start getting better sleep.